When In Rome🇮🇹
Hey guys! We know we've been quiet on the blog for a while but we have so so much content coming up over the next few days for you to read. We have travelled to some amazing places this year and we can't wait to share our experiences with you!
First up
A's guide to Rome
In the early part of May, I was surprised by Shaun with a trip to Rome. We have been together for seven years so when your boyfriend surprises you with a trip you do have quite high expectations for a proposal... 💍 but wait! I want to tell you about the trip before we get down to the real details!!!
So we got the 6am killer flight to Rome (I was too excited to care) and I swear to you it has always been my dream to go here and stay at the Fendi Suites - you will have to read on to see whether my dreams became a reality! I also had no idea where we were going until we got to the terminal and it just kept getting better and better.
We were greeted by our lovely driver and in the car Shaun kept saying don't get your hopes up, we aren't staying at the Fendi.. and kept looking at another hotel on his phone really setting me off track!
ZUMA
So we arrived at Zuma which is actually on the roof top of the Fendi Suites. It is situated on the most beautiful street in Rome, opposite the Spanish Steps and home to Gucci, Cartier and anything else you could dream of.
We sat down and had the most stunning view of the Roman streets and the hustle and bustle of Rome! We then indulged in the amazing food that Zuma has to offer.
https://www.zumarestaurant.com/zuma-landing/rome/en/welcome
Spicy tuna and spider rolls
Crispy chilli squid & wagyu beef gyoza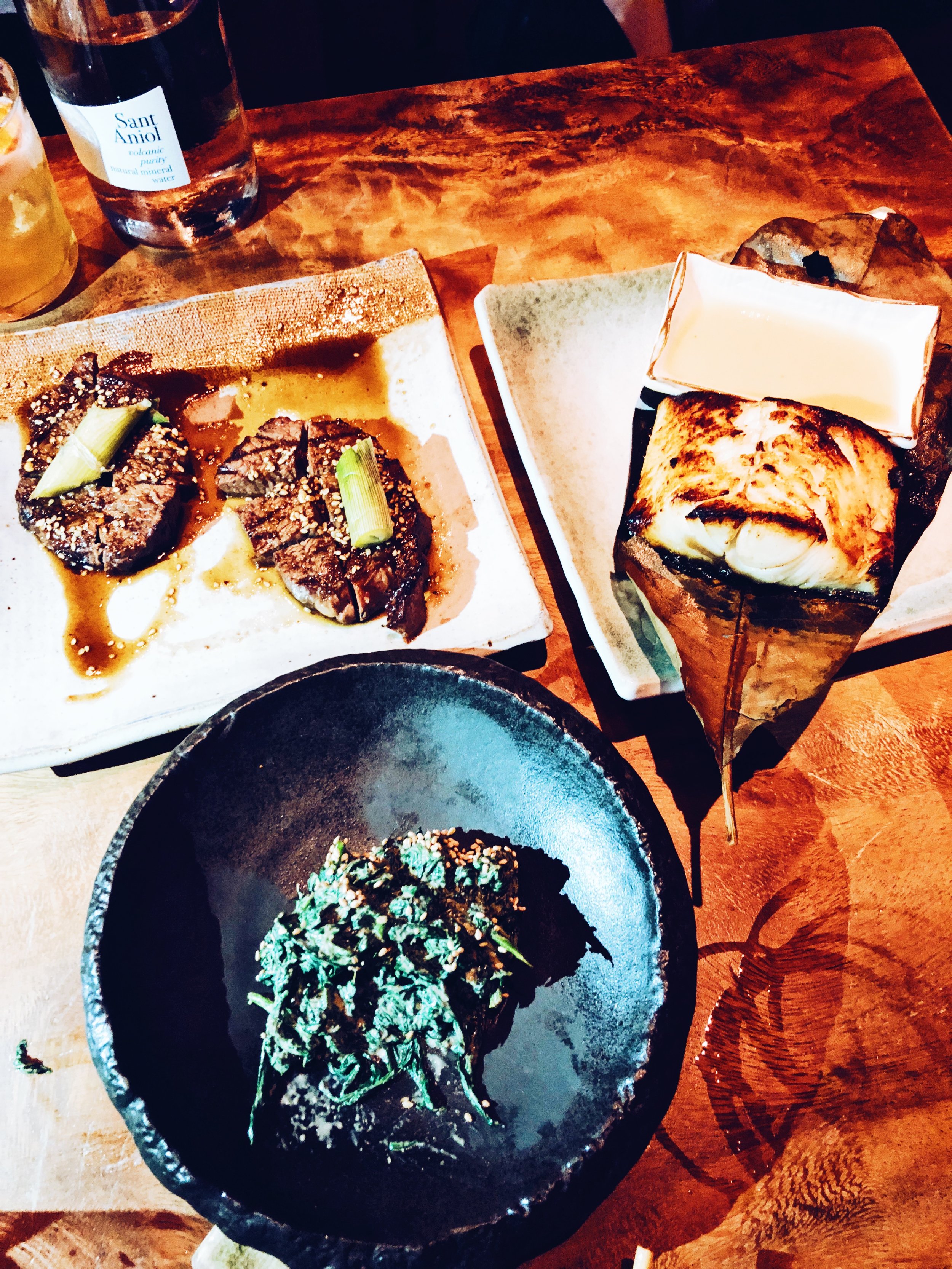 Wagyu beef fillet with a miso black cod & a side of sesame spinach
Seabass sashimi with truffle ponzu
It was nice to kick start the trip with some Japanese cuisine as I knew I was going to be eating my body weight in pasta and carbs over the next few days! I would definitely recommend going to Zuma if you do visit Rome as it's the perfect Saturday night vibe. Start by having dinner in the restaurant and then make your way upstairs to the rooftop and have a few aperols! It closes at 2am so plenty of time to party the night away.
THE FENDI SUITES
Ok so I had a pretty major afternoon! After Zuma, Shaun took us to a room in the suites below and pretended we were just having a look - but I get into the room and see candles, rose petals and champagne. My heart literally stopped! OMG! All of a sudden he was down on one knee asking me to marry him. I literally couldn't see - I was completely overwhelmed with excitement and of course I was completely dead at my ring!! For the next few hours we FaceTimed friends and family and we both were literally on cloud 9!
After getting over the initial shock and about 7 champagne bottles down, it was time to go and explore the hotel.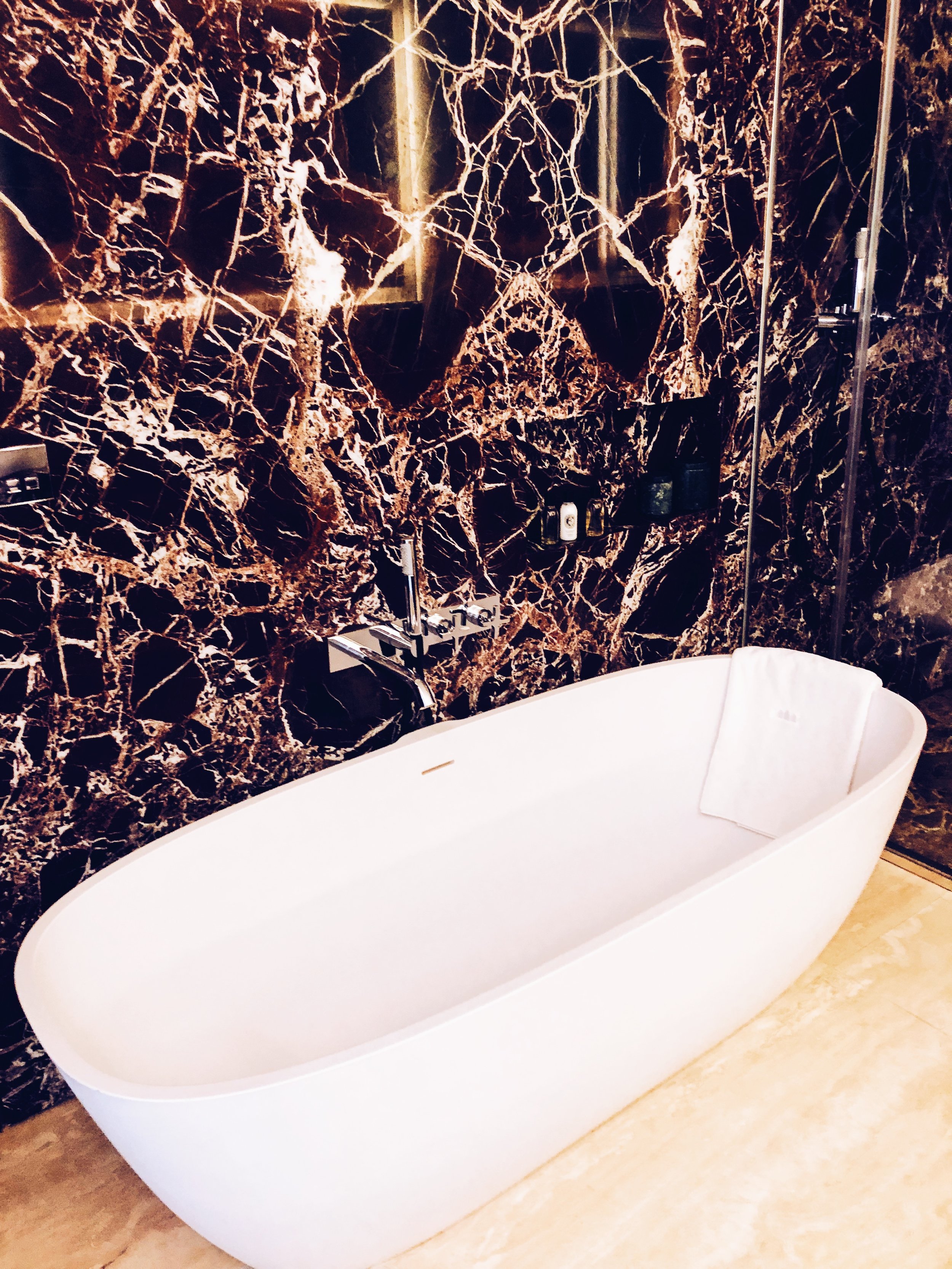 I was literally so obsessed with the interior of this place. It was genuinely pure luxury. From white to black to brown marble, to the bookcases, to the lights - everywhere I looked it was so stunning and so instagramable! I pretty much wanted to move in. Definitely book for a more intimate and quiet stay!
Book here for your Roma stay.
EATING
So if you love truffle & your whole Italy life is dedicated to eating truffle, then you must visit Osteria Barberini. This is a restaurant purely dedicated to truffle. LIVING OUR BEST TRUFFLE LIFE. You can choose from a white or black truffle menu and the Chef comes to meet you throughout your meal. Its perfect & its perfect authentic Italian.
MENU MUST HAVES
Ravioli with Ricotta Cheese and Black Truffle
Fettuccine with Black Truffle and Porcini Mushrooms
Bruschetta with Black Truffle and pecorino Cheese from Tuscany
http://www.osteriabarberini.com/en/
For other truffle eats go to Tartufi & Friends.
DAL BOLOGNESE
Recently visited by Bella Hadid, Dal Bolognese is the perfect place to visit for authentic Italian food. Sit outside to people watch and take in the beautiful surroundings. It is such a chic place to visit and eat eat eat !
MENU TOP PICKS
Start with a pasta between two - we went for fresh lobster taglioni with cherry tomatoes and a spaghetti bolognese obviously (the clue is in the name of the restaurant!) Honestly have never had bolognese or lobster like it! For mains, go for a classic veal milanese or a fresh catch of the day!
https://roma.dalbolognese.it/en/menu/
Dilla is a great afternoon spot. We went here for a quick lunch before catching our flight home.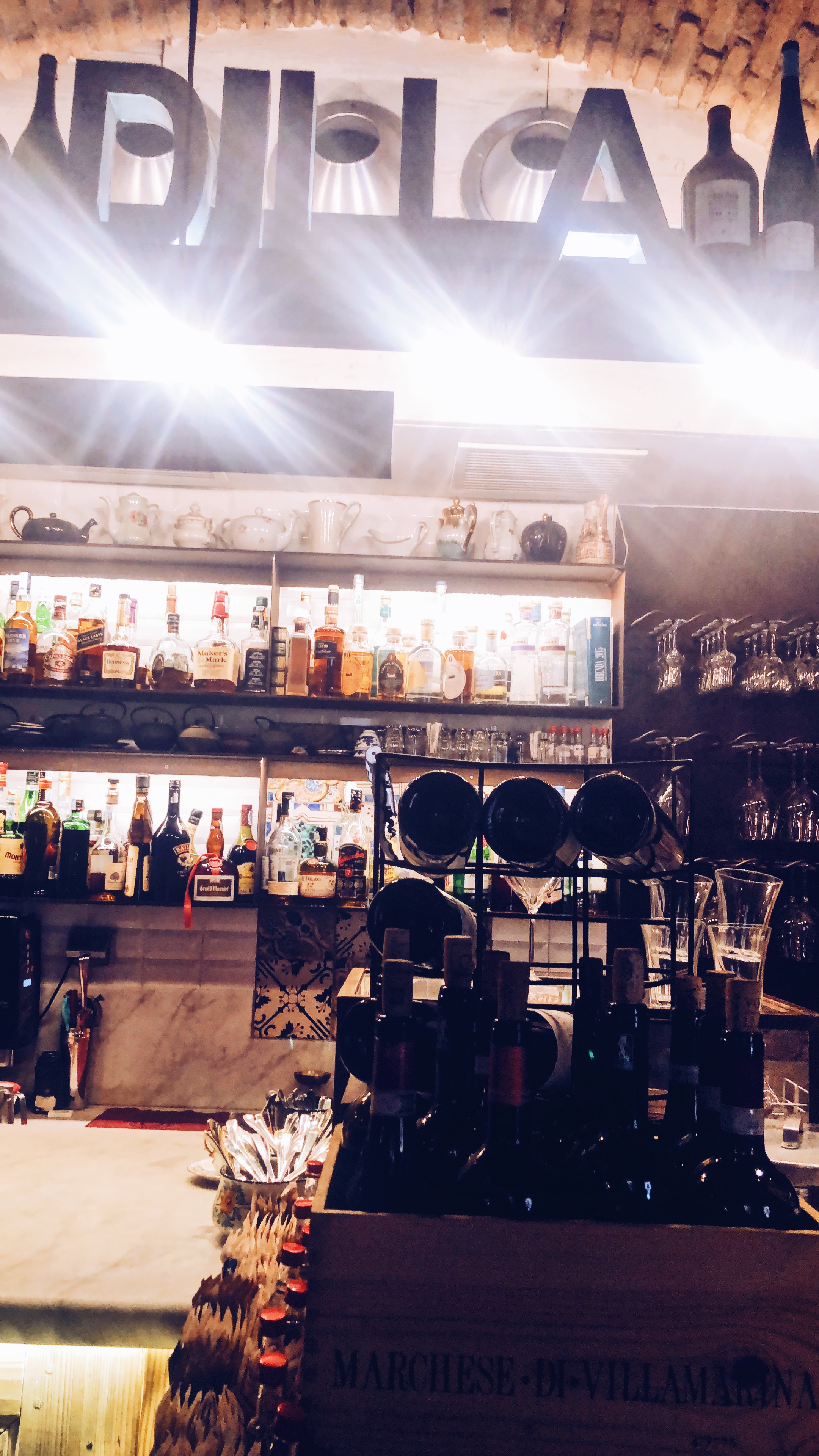 We went for a lovely crisp white wine to wash down our final carbs.. It went perfectly with our tuna tartare and bruschetta with liver pate. We followed our starters with a rabbit pappardelle which was just divine!
https://roma.dalbolognese.it/en/menu/
Sights to see
There's no point going to Rome without exploring the beautiful city. Unfortunately for us it was raining and Shaun had organised a little electric car for us to drive around the city in, which came installed with a guided tour. Definitely visit the obvious attractions such as Trevi Fountain & The Colosseum, and explore Vatican City. We also visited the Spanish Steps & The Jewish Ghetto which I would definitely recommend.
Hope you all enjoyed my guide to Rome! We have so much more to share with you!
Lots of love,
A
xxx